A Church of England School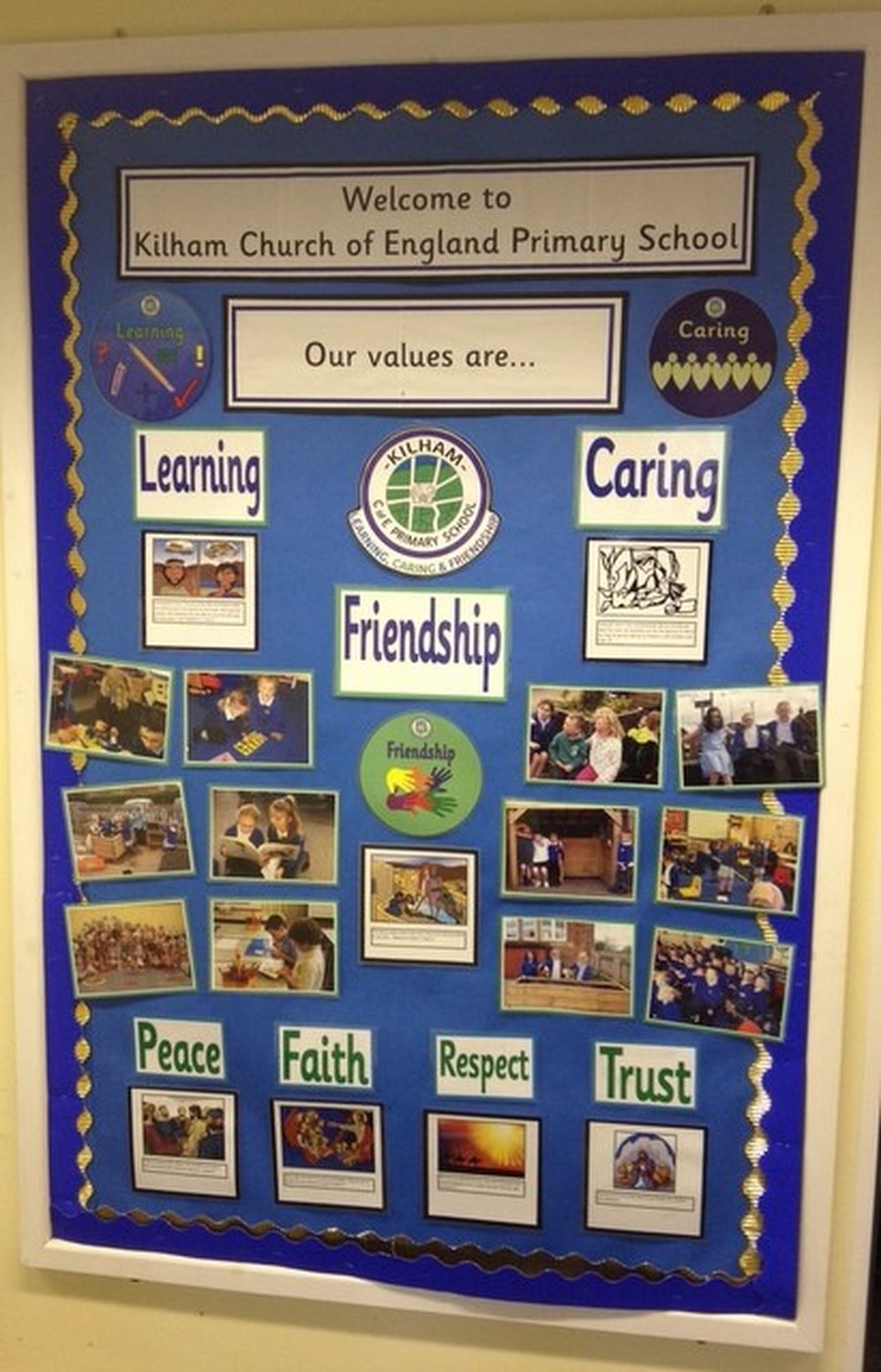 As a Voluntary Controlled Church of England School, we are proud of our close links with All Saints' Church, Kilham and the Diocese of York.
Our work as a distinctively Church of England school is regularly evaluated through the Statutory Inspection of Anglican and Methodist Schools framework and self-evaluation schedule.
An important part of our distinctive Church School character is the importance of collective worship to our school community. Please see the photos in our events galleries to see how we celebrate important Christian festivals and how children contribute to key events in the Christian calendar.
Our regular collective worship in school follows the Christian School's 'Values for Life', more information on which can be found here.
Our most recent SIAMS inspection took place in October 2014. The document can be read at the bottom of this page. If you would like to download the inspection report it can be accessed here.
Rooted in Christian belief, our vision is:
That every member of this school community feels respected and valued and has the courage to set aspirational goals for themselves and their future.
With a love of learning and a resilient and persevering attitude, our community will have the ability to celebrate and embrace the differences that the wider world offers. In time all of our children will be confident to explore life with an open mind; this will support them to flourish in the modern world and reach their full potential as a member of their community.
"Encourage one another and build each other up." (Thessalonians 5.11)