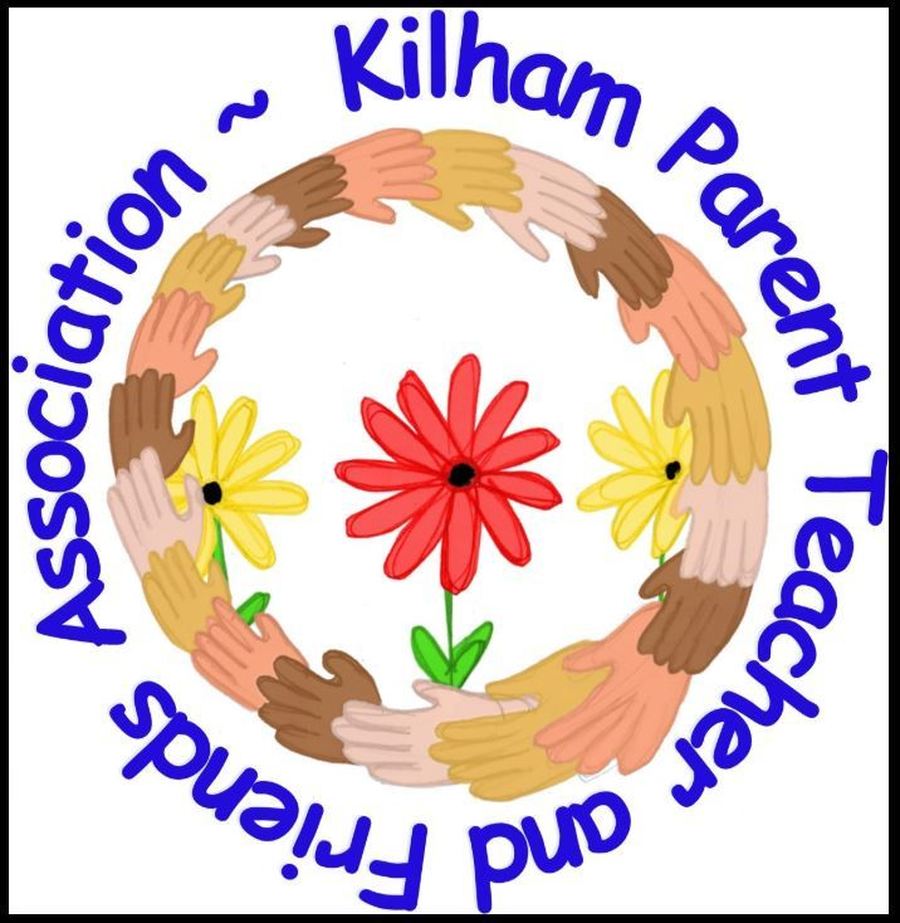 Summer disco and Macmillian Coffee event - supported or organised by the PTFA
Kilham Parent Teacher and Friends Association (PTFA)
We are very fortunate at our school to have a PTFA group that has been an integral part of the school community for many years. In its time the PTFA has raised many thousands of pounds, which has been spent on improving equipment and resources to enhance our children's education and experience at school.
It is more than just fundraising. The PTFA provides closer links between home and school, it is an excellent way to bring staff, parents and friends together socially in support of the school, working towards a common goal. And it is fun!
How we spend the money we raise:
Once money is raised the funds are banked straight away. It is at our committee meetings where the decisions are made on how to spend the money.
Usually the head teacher will have a "shopping list" of items that the school would like to purchase. Occasionally the children themselves will request specific items (this is then presented to the committee via a letter written by the children).
Occasionally there will be times when we have a special project underway for which we raise funds.
Some recent outgoings:
Infant playground - £5850.00 (resurfacing - £1000; markings - £1350; climbing frame - £3500)
Barriers and book project - £2425.00
Trip to the ballet - £265.00
Outside toys and sports equipment - £860.00
We will soon be supporting the school to purchase new cookery equipment so all children across the school have a regular and exciting cooking experience whilst at the school.
How you can get involved:
There are lots of ways you can help and support your child through the PTFA:
Offering to help with events. This could be at the events themselves or at other times during the year. It really is a case of 'many hands make light work'. It doesn't matter if you can't help on a regular basis, or even if you cannot come into school. There are always little jobs that can be done from home if you have half an hour to spare e.g. wrapping gifts, preparing raffle tickets, etc. We really couldn't achieve what we do without the unseen 'army of help' that exists in school.

You can become a committee member.

You can attend the meetings and give your ideas for fundraising events (this is also a time to ask questions or voice opinions).

You can help by letting us know if you have any contacts or skills we could use, anything is valuable. There is a form at the back of the booklet to fill in and return.
The PTFA committee consists of 3 officers:
Chair: Fiona Chester
Secretary: Katie Dewhirst
Treasurer: Jo Richardson.
Other committee members are Gemma Fraser and Louise Burkinshaw, however everyone with a connection to the school is automatically a member of the PTFA and is welcome at our meetings and events.
The committee meets regularly, at least once a term, with smaller working groups meeting as necessary for individual fundraising events.
PTFA contact e-mail:
Kilham C of E Primary School PTFA and NOT JUST TRAVEL- click on the advert below to be taken to a website where booking your holiday will raise funds for the school.